//
//
//
SAME DAY SHIPPING*
Model#: C-HS-E-30
Stock#: C-HS-E-30
Hastings Retractable Tel-O-Pole Measuring Stick
Multiple Options Available
$521.99 to $873.99
THIS ITEM SHIPS FOR FREE!
Please select an option below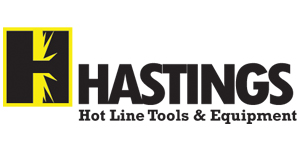 ---
Eye-level reading
Positive locking buttons, spring-loaded, fast accurate and easy to extend
Hastings Retractable Tel-O-Pole Measuring Stick
Hastings retractable Tel-O-Pole measuring stick extends and retracts to safely measure vertical heights. Used to measure overhead lines, telephone, cable-TV, highway clearances, and structures.
Features:
Eye-level reading, no calculations required, the read-height is shown at the top of the base section
Positive locking buttons, spring-loaded, fast accurate and easy to extend
Standardized parts for quick and easy repair and replacement
Models Available:
Extends to 30 Feet (Retracts to 65.75") HS-E-30
Extends to 35 Feet (Retracts to 65.75") HS-E-35
Extends to 40 Feet (Retracts to 65.75") HS-E-40
Extends to 50 Feet (Retracts to 69.187") HS-E-50
C-HS-E-30
HS-E-30
HS-E-35
HS-E-40
HS-E-50